42 views
| | |
| --- | --- |
| Genre | soul, funk, Maze, rhythm and blues, jazz |
There are at least 9 bands of this name.
1. A 70s San Francisco, USA soul band, featuring Frankie Beverly (aka Maze Featuring Frankie Beverly). Soul / quiet storm band Maze was established in San Francisco in the early 1970's. The band can more or less be considered as the project of former The Butlers, and later Raw Soul, member Frankie Beverly; being songwriter, producer, arranger, singer, keyboardist and guitarist.
Frankie Beverly's smooth, distinct voice is instantly recognized, and Maze's laid-back, bass driven musical arrangements differ a lot from other soul acts. Their signature sound is especially vivid on the classic "Live in New Orleans."
Maze signed a contract with Capitol Records in 1976, and released their debut LP, "Maze featuring Frankie Beverly", in 1977. They had great success with the debut and the following albums "Golden Time of Day" (1978), "Inspiration" (1979) and "Joy and Pain" (1980).
Their most acclaimed recording is "Live in New Orleans" (three quarters of which was recorded at the Saenger Theatre November 14-15, 1980). By now the band had a reputation as one of the best live acts in American soul music, also enjoying a great following in United Kingdom. In 1989, they released the hit album "Silky Soul", the excellent "Back to Basics" album in 1993, and a live recording at London's Hammersmith Odeon in 1994. In October 2005 Maze finished a U.S. tour.
2. A metalcore/progressive band from Sydney, Australia
Maze are a 5 piece melodic/metal/hardcore band from the Northern beaches of Sydney, Australia. They have released their debut album 'Empires and Endings' early this year. Maze are definitely a band to keep tabs on.
3. An alternative/metal band formed in 1996 in Sofia, Bulgaria originally named Priceless Crowns.
The band was originally formed as Priceless Crowns by Vasil Andreev (bass), Vasil Hristov (lead guitar), Kiril Iliev (drums), Yavor Kostadinchev (lead singer /guitar) and Georgi Ivanov (keyboard) in the fall of 1996 in Sofia, the capital of Bulgaria.Still at school when the first songs came up as a result of the Seattle and Britt Pop wave at this time. Georgi, left the band few months later and under the heavy metal and Seattle underground influences The rest four members changed the course trying to perform a world class bands as Korn, Sepultura, Faith No More and at the same time Pearl Jam and etc.The Year 2000 marked a new Age for everyone and the name was changed to "Maze". The idea for the name Maze came from the different music influences they've had through the years and the complex mix of stylesThe beginning of 2008 came with another change - the brother of Stefan Stefanov (keyboard) - Dimitar (Gizdov) joined the band as a lead singer and short after that Vasil Hristov (lead guitar) left Maze.
4. A Chinese post-rock band from Beijing, formed in 2007. Also known by their Chinese name 迷宫.
5. a metalcore band from South Korea
6.
A 60s US psychedelic band who released a single album, "Armaggedon"
6. A band from the Netherlands which released some EPs and a mini-CD called SOLDIERS OF SUBURBIA.
7. An Italian hardcore band active in the 1990s
8. An Israeli duo formed by DJs Roi Yamin and Tal Kerman.
9. Maze is also a punk/hardcore band from Mexico.
Top Tracks
1
Twilight
2
Before I Let Go
3
Joy and Pain
4
Before I Let Go - Edit/Remastered
5
Back In Stride
6
Happy Feelin's
7
Before I Let Go (feat. Frankie Beverly) [2004 - Remastered]
8
While I'm Alone
9
Joy & Pain
10
Love Is The Key
Top Albums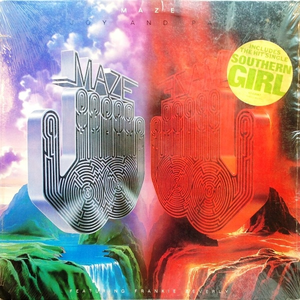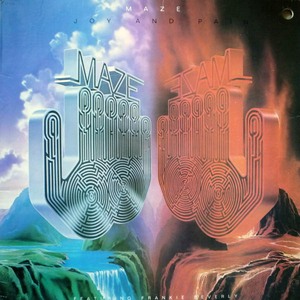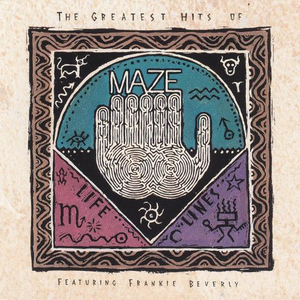 The Greatest Hits: Lifelines Volume 1
tracks