46 views
| | |
| --- | --- |
| Genre | rnb, 90s, soul, Hip-Hop, thrash metal |
There are 6 bands named Next:
1. An American R&B trio
2. A Chinese pop boy group formerly known as NEX7 (see 乐华七子NEXT)
3. A Mexican thrash metal band (see Next (Mex))
4. A Brazilian post-hardcore band
5. A Lithuanian pop group
6. A Japanese hardcore/"melodicore"/"screamo" band
1.- Next are an American R&B trio with members R.L. Huggar, T-Low and Tweety. NEXT was discovered in Saint Paul, Minnesota (T-Low and Tweety from Gary, IN) by Producer/DJ KAYGEE (of Naughty By Nature). After Signing with KAYGEE's then newly formed label DIVINE MILL & Possessing a sound similar to Dru Hill and BLACKstreet, Next scored mainstream success in the late 90's and early 00's,
They scored a number one hit on the U.S. Billboard Hot 100 with the Kaygee & Darren Lighty Produced "Too Close" (1998), later covered by the British boyband Blue in 2003 and reaching number two in the UK. It samples the 1980 song "Christmas Rapping" by Kurtis Blow. Next's follow up singles "Wifey" (2001), and "Beauty Queen" (2001) (also Produced By KAYGEE) reached the Billboard top twenty. Both of the later singles were featured on the group's platinum selling sophomore album Welcome II Nextasy.
In 2002, R.L. released his solo debut RL: Ements which featured the singles "Good Man" and "Got Me A Model". without Direction from longtime collaborator KAYGEE, The album however was poorly received both critically and commercially.
In late 2005, Next's record company Interscope Records released details of the band's first album in four years, which has yet to be given a title. The album is slated for a March 2007 release, with Interscope Records employing Award Winning producers Jermaine Dupri and Rich Harrison to provide the melodies along with respected songwriters Kenneth "Babyface" Edmonds and Jon Bryant to write lyrics.
In 2006, Next released two mixtapes with G-Unit DJ "Whoo Kid." These mixtapes, "The Moisture Mixtape," and "The Next Level" were recorded under the name "The New Next," with Tweety apparently no longer involved in the group.
R.L. also recorded a song entitled "Hater In You" which was an R&B diss torwards 112 and Jagged Edge for rumors he heard about them saying that Next is a "has-been" group. The song mentioned an alliance with G-Unit but R.L. stated that he recorded the song a long time ago and that Next was not joining G-Unit. The song also said that Next was going to reemerge in the R&B scene and crush the competition.
2. 樂華七子NEXT[ (also known as 乐华七子NEXT or NEX7) is a seven-member Chinese boy group formed by Yuehua Entertainment. The group is composed of: Zhengting, Justin, Zeren, Wenjun, Quanzhe, Chengcheng, and Xinchun.
The members were first introduced through a survival show called Idol Producer on IQIYI.
They official made their debut with the title track "WAIT A MINUTE" on June 19th 2018.
3.- Next (Mex) Thrash Metal from México City, México, formed in 1985.
Their lyrical themes are about social decay, war, incarceration & inner struggles.
Discography:
-Invasion Nuclear
-El Juicio/Silencio Nocturno
-La Colección
-Metal Mexicano En Vivo
-Pelea O Muere
-…Y Los Restos
-MCMXCVI
-Next
Current line-up:
Carlos Alanis - vocals
Edgar ``Blass`` Aguilar - bass
Sergio Alanis - guitar
Erick Alanis - drums
4- A post-hardcore band from Brasil
- RIP
- 2 videos in youtube
http://br.youtube.com/watch?v=VnYZbL1CFZM
http://br.youtube.com/watch?v=TfJispkx96E&feature=related
- no more details
5. A pop band from Lithuania
6. A self proclaimed hardcore/"melodicore"/"scream" Japanese band. Band members are Hideki (Vo/Gt), Masaki (Gt), Ken (Ba/Cho) and NxOxB (DrumsCho). Currently based in Yonezawa.
Top Tracks
1
Too Close
2
Wifey
3
Butta Love
4
I Still Love You
5
When We Kiss
6
My Everything
7
Imagine That
8
Too Close - Dirty Version
9
Too Close - Radio Edit
10
I'm Tryin' To What
Top Albums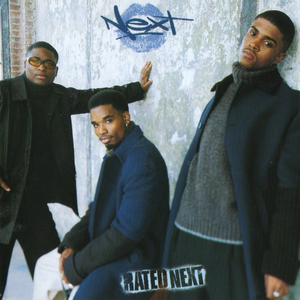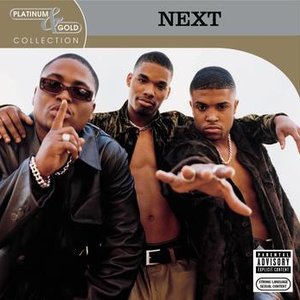 Platinum & Gold Collection
tracks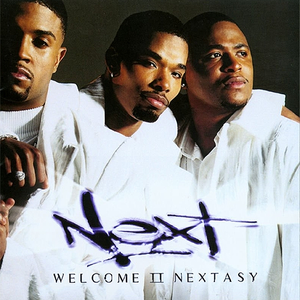 Welcome II Nextasy
tracks