74 views
| | |
| --- | --- |
| Genre | rnb, female vocalists, Hip-Hop, hip hop, r and b |
Nivea Hamilton, born March 24, 1982, professionally known as Nivea, is an R&B singer who first appeared on rapper Mystikal's 2000 single "Danger (Been So Long)".
She then signed with Jive Records and released her debut single, "Don't Mess With The Radio", in 2001. The single did not do as well as expected, mainly due to lack of promotion. Her album was therefore pushed back to the following year. After some overseas success with the Australian release of the album, Nivea was reintroduced in the U.S. in 2002 with her second single, "Don't Mess With My Man" featuring Brian and Brandon Casey (of R&B group Jagged Edge), which became her biggest hit, reaching the top 10 on the U.S. Billboard Hot 100 singles chart.
Nivea's self-titled debut album was released in December 2002. The album had minor success, debuting in the top 100 of the U.S. Billboard 200 albums chart. In 2003, "Don't Mess With My Man" was nominated for a Grammy Award in the category "Best R&B Performance by a Duo or Group with Vocal"; she lost to acappella group Take 6. Her third single "Laundromat", which featured singer R. Kelly, was released at a time when Kelly was facing sexual allegations. Instead, Nick Cannon was featured in the music video as the boyfriend character. The next singles, "Ya Ya Ya" and "25 Reasons", were only released to radio.
In 2004, Nivea married music producer Terius "The Dream" Nash. In 2005, she released the Lil' Jon-produced single "Okay" which had moderate success. Her album followed in May 2005 but was severely underpromoted. Althought it debuted higher than her first album, it was still minor successful.
Her impending pregnancy caused Jive Records to put promotional plans for the album on hold, but by the time of her child's birth, Jive had given up on the project. Plans to release second and third singles, the Jermaine Dupri-produced "Parking Lot" and "Complicated", both fell through. Nivea left Jive Records in 2005.
Nivea later recorded vocals for a new version of the Dem Franchise Boyz hit song "I Think They Like Me", but plans for a release fell through.
Nivea then went on to release her third album "Animalistic" in 2006. The album was again primarily produced by her then-husband Terius "The Dream" Nash. As Nivea had no record label at that time, the album was distributed by independent label Formula Records, based in Japan. This therefore equated to Nivea's third album becoming a Japan-only release. Plans for an American release surfaced, however it is now believed that plans for this release have been cancelled. The rumoured lead single for the American release, a song titled "Cheater's Karma", was never heard, with the release date continuously pushed back until it was cancelled.
Nivea and Terius "The Dream" Nash divorced in December 2007, after being married for two years. The pair had three children together, Navy Nash. Nivea is believed to be dating rapper Lil' Wayne, as seen on her official personal Facebook page.

www.niveafan.com
Top Tracks
1
Complicated
2
Rain (Interlude)
3
Breathe (Let It Go)
4
No More
5
Fulton County Correctional Call (Interlude)
6
Indian Dance
7
Don't Mess with My Man
8
25 Reasons
9
Don't Mess With My Man (Feat. Brian Casey & Brandon Casey)
10
It's All Good
Top Albums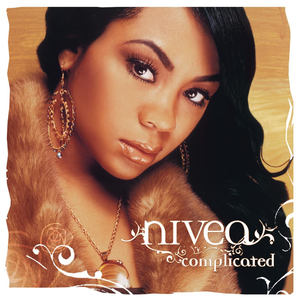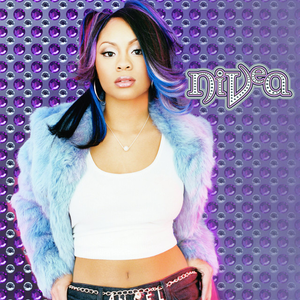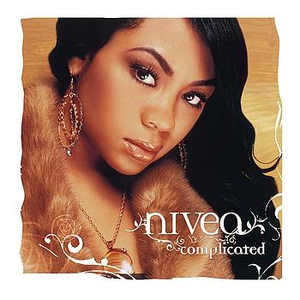 Complicated (JP Retail)
tracks